January 2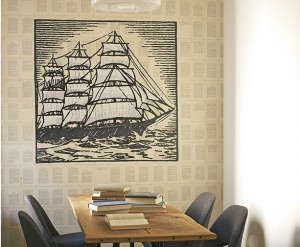 Need a new purpose for your old books?
Flavorwire has some crazy/unique/neat ideas.
Check out "10 DYI projects for your old books " for their suggestions and photos, but be warned: they're not for the faint of heart.
Some make my head spin like that chick from The Exorcist.
Some make me want to get the scissors and glue and take my public library hostage for a week. (Only kidding. I couldn't afford that many lost-book fees. Relax.)
I think my personal favorite is the wallpaper (shown in the featured image above), but I don't know if I could bear to actually do that to a book. Maybe if I went to the used bookstore and bought a few titles knowing they were destined to be sacrificed from the start.
Doomed books.  (Shudder.)
Well, maybe.