July 28
Indie publishing queen Zoe Winters, who keeps accidentally inspiring me to write these mondo-long blog posts when I'm innocently trying to procrastinate by reading her blog in the first place, spoke today about the myth of The New York Gatekeepers of Publishing.
From Zoe's post:
There is a lot of hullabaloo about "good writing" vs. "bad writing". And how do you know if you're a "good writer" or not? The sad truth is that you can't. I think one of the reasons the gatekeepers hold SUCH strong sway over unpublished authors is that they NEED to know if they're good or not.
And the reason they need to know, probably more than other types of artists, is that EVERYBODY thinks they can write. Whether they can or not. Everybody believes they have a book in them. It's not like other forms of art like painting and sculpting and film where people seem to have some basic grasp of whether or not they suck.
So many writers don't have enough self-confidence. And those that do often end up being the ones everybody mocks for self-publishing crap. So people are afraid if they have self-confidence it must mean they suck and are just deluded. So much ego is wrapped up in the act of writing.
When a NY publisher says: "Yes! We will buy this work!" They are validating you. They're an authority figure. To many writers these gatekeepers mean more to them than end readers.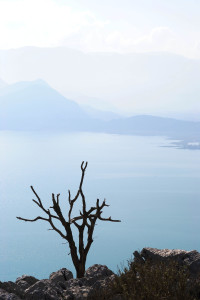 She's right. Validation is a slippery thing.
I've found more trouble dispelling that crazymaking need for outward validation than any other aspect of the illusionary writing life. Every time I thought my big break was imminent, something always came along to knock me back down to my comfortable place on the bottom rung.
Usually, it was me.
And before you say, "Well, I don't care what other people think, I'm writing for myself," let me tell you: writing to publish "for yourself" as an end goal is impossible emotional level to hit and score against. Here's why.
As a naive college kid, I remember thinking, "I'll be a professional writer when I send out my first query letter to a major publishing house."
Then I did just that, and it turned out to be not that big of a deal. My family was unimpressed that the Highlights editor hand-penned a couple of words on one corner of my green form letter. If I remember correctly, it was just my name, but I still did the happy dance. At first.
Of course, it wasn't an acceptance or anything, so I decided that had been a dumb proclamation and aimed my sights higher. At, you know, publication, even.
A few years and several "real jobs" later, on a total fluke, I got a temporary gig as a journalist and it stuck. I was making $30 a week. The checks came in my name, like clockwork, for my words. In fact, I still remember the date and the weekday I first saw my name on the front page of a real, live newspaper.
But it wasn't making-a-living money, and I wasn't being creative; I was being a hack. I would know I was a real artist when I made some cash for something I felt like writing, not a city council recap. Something with authority, some prestige.
Then I thought, "Well, when I get my first acceptance for something creative, that'll be how I know I've arrived." I sent out a few subs and I got one, from a now-defunct online poetry zine. (Actually, I was in their last issue. Did I break it? Sorry, guys.)
But that was just a blog-style zine on some guy's free webpage. It wasn't a real, paper journal. (Don't hit me, Zoe, this is past tense. We all know better now than to doubt digital.) I decided would know I was an actual writer when I made it onto a physically printed page which I could show my family. That would prove it.
Then I did, but it was poetry. It wasn't a story. Try again. Then I got that, too. But it wasn't for money, so I still had qualms about telling everyone else I was a "professional writer".
I soon started working at a subsidy publishing house, editing books and learning how to do layout and define bindings to newbies and call Ingram and register copyrights. I made a couple of hundred a week for playing with books.
But they weren't my books, so they didn't count.
I became part owner of the publishing house when the former manager and majority owner had a huge shake-up, and I got to reorganize things to a degree. One of my partners and I decided to do an anthology, and we did. My name was right there on the cover. I wrote the introduction, selected the cover art, and wrote the press releases. I gave copies of the book to everyone for Christmas, and my extended family started thinking I was famous.
But I knew the truth; I had self-published it, and it didn't have to pass anyone's muster but my own. I knew it didn't count…
I could go on and on, but I've kinda already done that.
Just trust me when I say there has been plenty more, and it's all the same pattern.
Between those college kid days and where I am now were a ton of other random publishing jobs, lots of writerly dues-paying, and nods of validation from many people I used to be completely terrified of and intimidated by. Now I publish fiction and non-fiction pieces in all sorts of places, report weekly for a regional newspaper, edit other people's books at a good wage, publish a literary magazine, own a book and graphic design company, and make enough between all these things to stay home and write exclusively.
My child goes to daycare so I can write, make conference calls, and manage publishing projects. I do this and nothing else for eight hours a day, every day of the week. My family is even buying that I'm a Real Writer, initials in caps. They buy me pen sets at Christmas.
I'm finally, provably established.
Yet every day as I'm running around doing these things, it's still in the back of my mind that I haven't sold anything to a NY publishing house and garnered a pretty little advance, written a full-length novel, or seen my name on a cover at Wal-Mart…
And yes, I know how silly that is. I get that now. All along the way, my goals only seemed ideal until I reached them. Then they lost their weight and became meaningless; because surely any goal that I could reach couldn't have been that hard to begin with. Once a particular thing's not impossible anymore, it becomes boringly attainable and I have to refocus elsewhere.
Silly or not, though, I think it's human nature to keep pushing the golden ring further away out of your grasp. Since I've noticed my mental self-sabotage, I've watched others do it over and over and over again. My husband acts, and time and again I've seen him reach his goals only to instantly change them, brutally discounting everything he's done so far. It's that next step that will be the big break… even though last year, the "big break" was the thing that now he's done.
Remember junior high? How if you were only in high school, people would have to listen to you and treat you like an adult? Remember high school? How if you only had a car, then you could go anywhere and conquer the world? It's like that. Well, here you are. You have a car, you are an adult. Is it everything you thought it would be? Is life suddenly easier, perfect, tangle-free?
It only seems like an exclusive world when you're outside looking in. It's all about the imaginary prohibition. The people looking back at you through the glass are probably regretting their own yet-unreached pinnacles over the agent lunches you're jealous of. The people sitting in publishing offices sipping lattes are likely daydreaming about other offices, other projects, other lives.
As one of my favorite Jackson Browne lyrics puts it:
No matter where I am
I can't help thinking
I'm just a day away
From where I want to be
One of the things I've never thought to tell newer writers (which I suppose I should) is to set small goals—in writing—and keep the list somewhere so you can check yourself against it every few months. Maybe add more goals later on, sure; but make a rewarding pattern of Xs as you go.
Those checkmarks are worth everything, even when your ego outgrows that goal and looks for a new one.
And like Zoe said, so much of being in this business oftentimes comes back to ego. For better or worse, being a writer is part of being a writer, go figure, and it's all part of the territory. It's the weirdest kind of journey, and I don't know of a single established writer who would stand on the mountaintop and proclaim that he is finished, everything meaningful in him has been written, and there are no new mountains to climb.
That's a great thing. Ambition is what makes us better, makes us wiser, and gives us something to hope for. Yeah, it can be a curse, but it's definitely a blessing, too.
Don't ever stop reaching for new places, new heights.
Just remember not to miss the milestones along the way.
They count. They really do.
18 Responses to "How to make 100% sure you never get your big break as a writer"